See how our Helmets are produced:
The steel mould of Alien II, CNC machined to avoid Tolerances.
The mould is going to be filled with exact amount of Fibres & Resin, then it is going to be pressed with the Baloon and heated up.
In result the Shell is strong & relaible at minimum weight
The ready shells waiting for the inner parts, here in Carbon
here mat black ones in Fiberglas
Carbon Shell is polished to high gloss
Final Assembly, slowly with lots of attention, the whole Production is dust free.
Ready packed Helmet waiting for their Transport to Berlin
See the safety test equipment
The Vision is checked due to ECE Standard, impact points marked by Laser
Impact machine, here the Helmet is crashed down with a 5 Kg metal Head inside from serious height. Not too realistic as in real life there is a human body attached which will cause the neck to break at such an impact. But this is the formal procedure as required.
Chin strap retension testing machine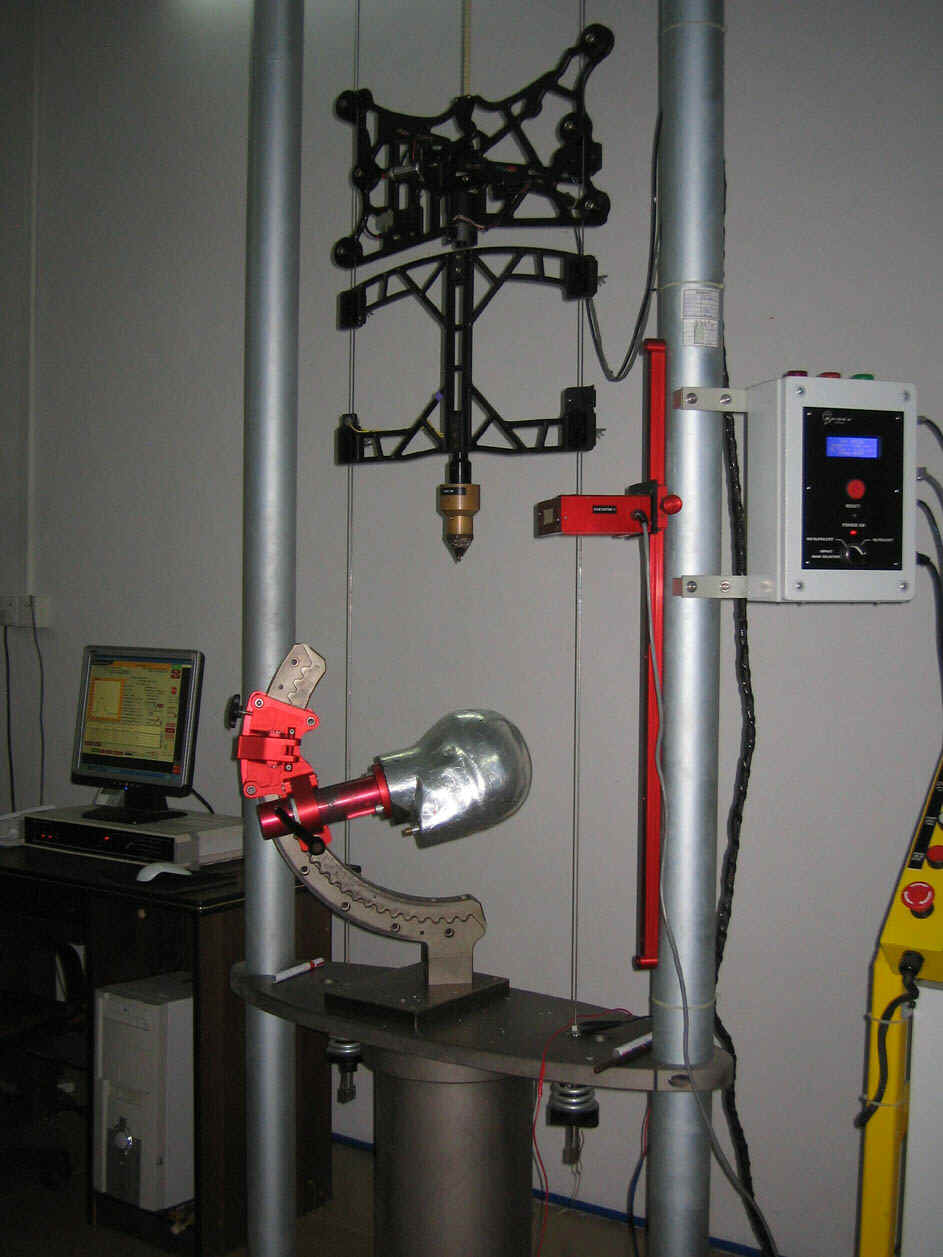 Penetration testing, the arrow should not go through the Helmet, this test is carried out only on Helmets for the US Market.
It is NOT required for ECE Helmets, just for DOT, for example our XXR Helmets